Join the Astral Realm Embraced by Visionaries Worldwide
Experience Brilla Samay's Exclusive One-on-One Astrology Mentorship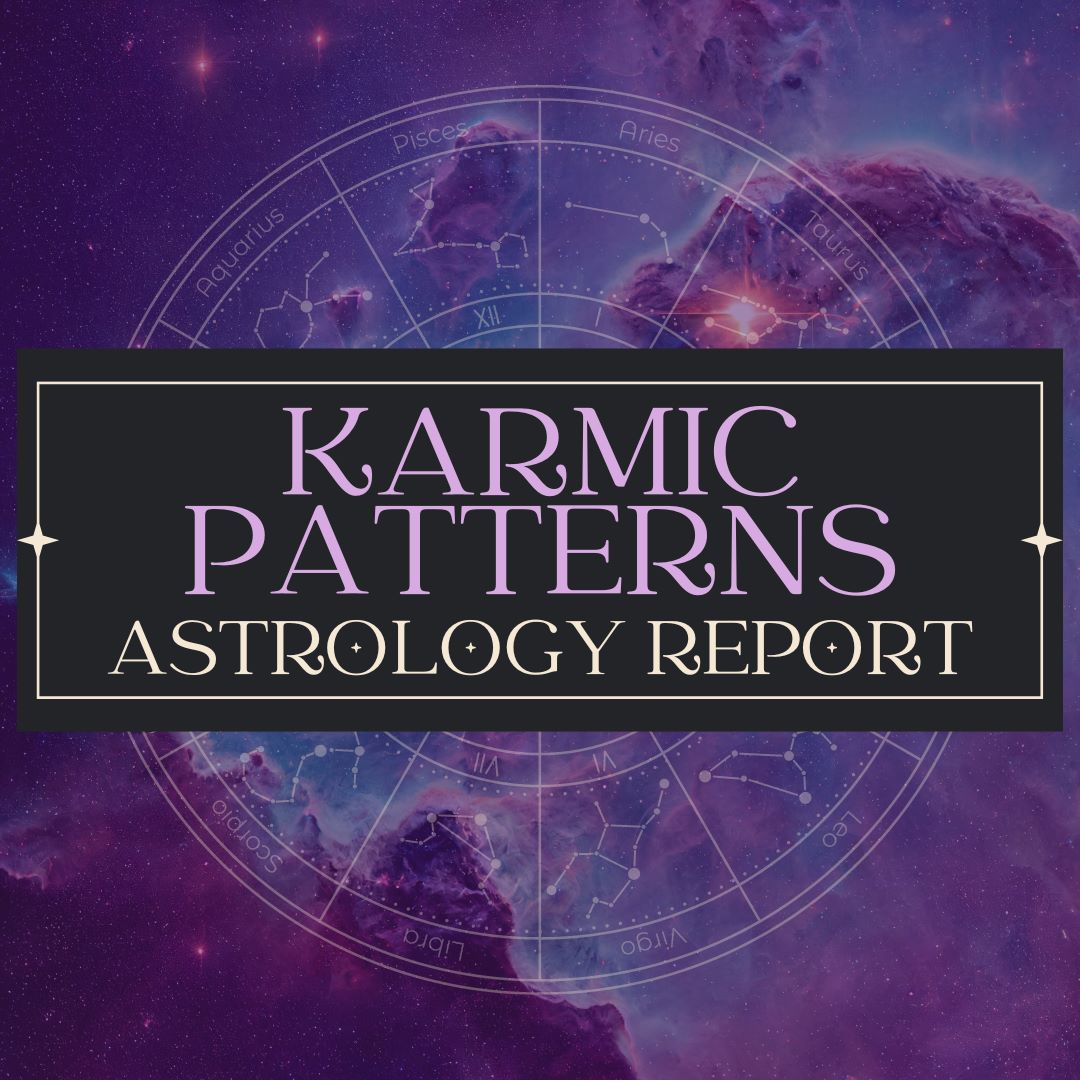 Karmic Patterns Astrology Report
Regular price
$89.99 USD
Sale price
$44.00 USD
Unit price
per
Sale
Sold out
Share
View full details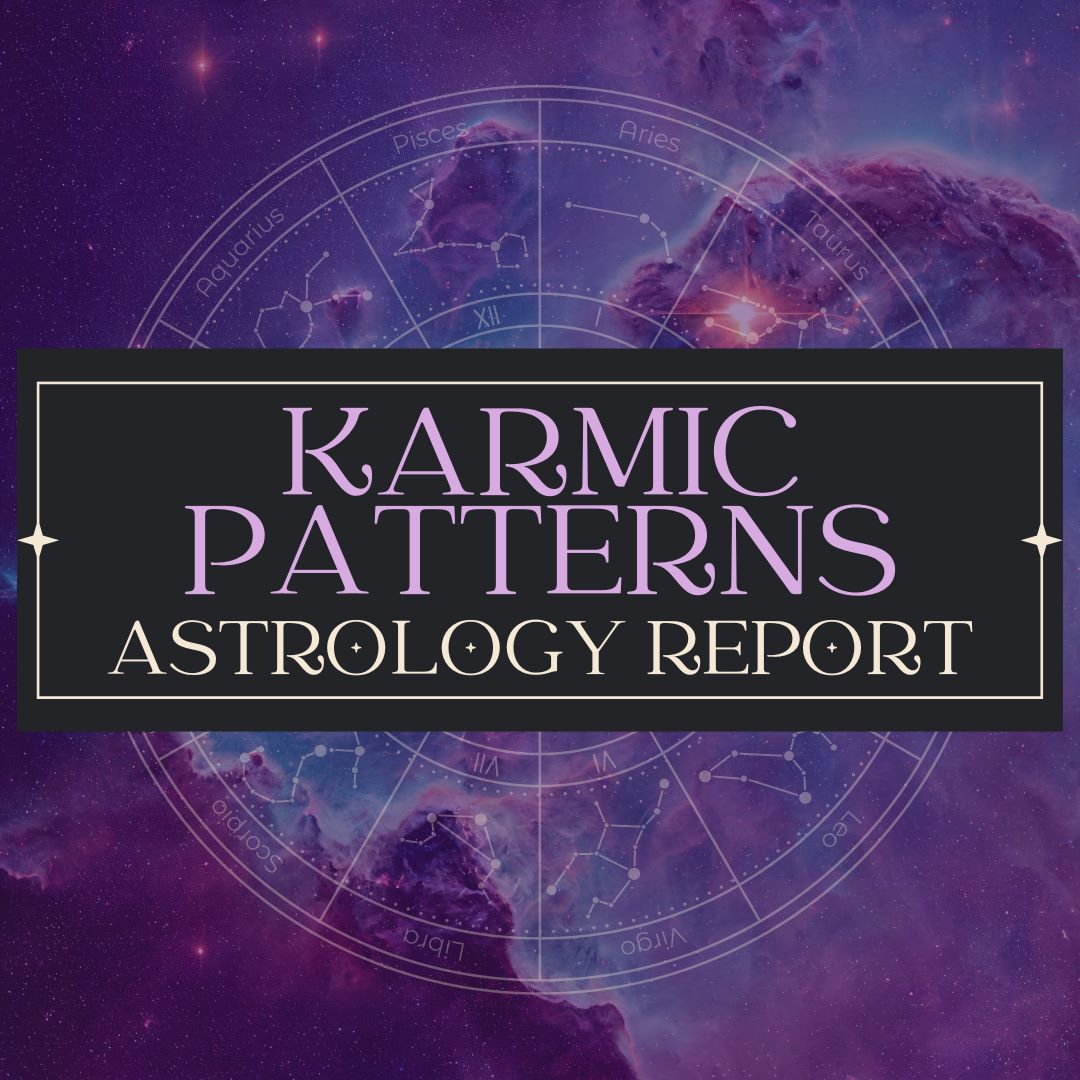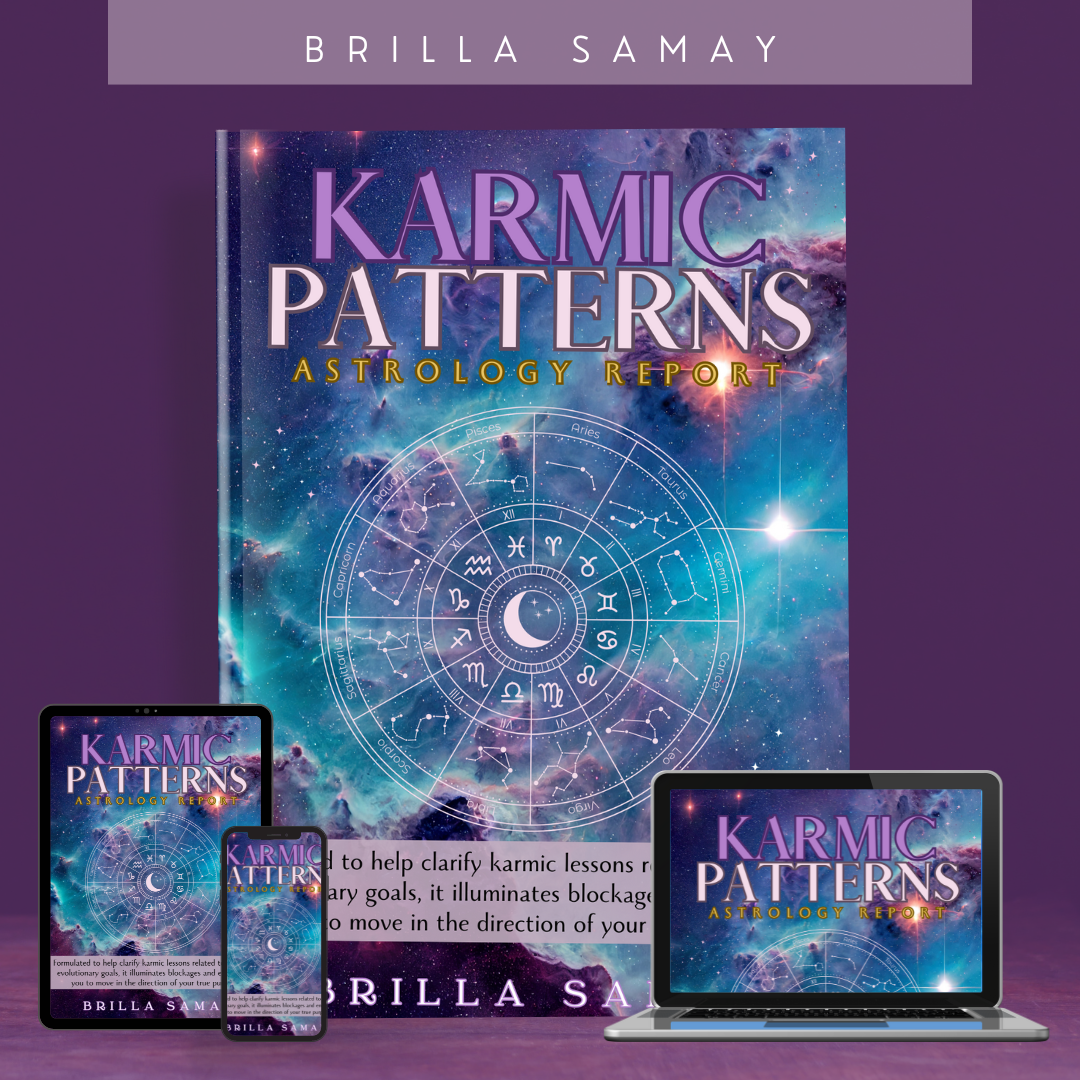 Books & Resources
I Am Affirmation Journal

Designed for soul-centered activation. Get ahead of time by manifesting the boldest you!

2023 Lunar Calendar

Track the moon cycles with printable guide which includes New & Full Moons, Degrees and Eclipses

2023 Astrology Calendar

12 Month transit guide, ideal tool for professional astrology
Testimonials
Yemi

Last Monday, I had an astrology consultation by Brilla. Brilla is ridiculously talented, patient, and knowledgeable astrologer. I left our call finally being aware of my gifts and favor in general. I am looking forward to the love, happiness, benevolent relationships, wealth, confidence, and good health that my unique astrological birth date has in store for me. 

Brigitte. G

So on point! I loved my reading so much! There was so much confirmation, intuitive advice and great guidance!Highly recommended!

Raad

Brilla is a muse. She not only gave me a reading, but also gave my business a reading, in 15 minutes! She nailed our business strategy in minutes, whereas it took us months to figure out. She also recommended that I focus on my sleep because my energy levels will be tested in the coming months. Thank you, excited to chat again soon!

Brianna

I felt seen! Brilla shared details of my chart that were on point. She also provided context around work and life decisions that give me some clarity on next steps!

Sara E.

I recently had a consultation with Brilla and it went way better than I ever imagined. She got everything down to a T - With all the information given, it helped direct me better into my lifepath since I'm always questioning myself. She made it super clear, no if's, and's or but's about it. I highly recommend a reading with her, I will definitely be returning for another.

Christy

This was my first time and I asked for a career and im so glad it was with Brilla! Brilla cuts 👏🏽 to 👏🏽 the 👏🏽 chase. And freeking nails it. Picked up on really specific things going in my life like feeling a bit lost and whats wild is how shes talked about how its tied into family. She even gave a couple options to consider for my career journey. For anyone that needs that clarity, and understanding without explaining your lifes story. Shes got you.

Lorena. W

Brilla Samay is AMAZING! Her energy is wonderful, where it is palpable how much she is passionate about her gift and helping her clients be their best self. Her readings have always been so on point and accurate. It's incredible how much she has foreshadowed for me over the years, seriously it gives me the chills reflecting back on everything that has come to fruition from her readings. I have had at least a handful of readings. I try to have a check-in reading at least every 6 months. The peace and clarity that I get from her readings are priceless. I feel like she helps guide and illuminate my path. I've done readings with two other ladies in the past and they didn't really provide accurate information, so I was a bit unsure of what I would be told during my very first session with Brilla because of my past experiences with others. I was open minded but realistic.... well  Brilla blew me away that first session and I knew she was not like the others... Brilla is truly the real deal! She has a beautiful gift and I'm so fortunate that she shares it with her clients. There is no one else I would go to for astrology, birth chart, synastry and tarot readings!! Do not hesitate in having a reading with her, trust me, you won't regret it!

Patty

Soooo glad I got the courage to book Brilla. Her readings are amazing, so accurate!! I love contacting her, her energy and personality is so wonderful and positive! Can't get enough of her she got me hooked 😚😍 Helped me so much with all worries and thoughts I had!!!!!

Sammantha. O

My deep dive into Astrology started about 6 years ago when I connected with Brilla Samay. She was the first Astrologer that I ever felt a strong connection and who literally held my hand while explaining to me the beauty of my natal chart. Ever since that first reading, I love to seek guidance through her intuition. From saturn return readings, to tarot readings, to purchasing the anoinment oils she is my go too!

Maria

This was perfect! Brilla was able to allow me to see things I may not have considered for my healing in general, etc! This just became a reassurance that things do get better. She has a warm personality and east to talk to about your cahrt. Give you insight on yourself or any other questions you may have!

Callie

My reading was so on point. Not only did she tell me things about myself I had been really repressing but also helped to guide me to finding a true partner after years of repeating patterns of seeking abusive partnerships. Some of the things she told me was not what I wanted to hear but definitely the things that I needed. My life has really improved in the last months since our reading just from following the advice I was given. I'm in a happy relationship for the first time in years and feeling incredibly blessed for having listened. Thank you 🙏🏻

Carina

Brilla was SO helpful at diving into my chart and what to watch for. I'm excited for what's to come! 

Autumn

Truly life-changing and eye-opening! I am always left speechless at end of every reading. I've had 3 readings (so far!) by Brilla and every time I learn something new. I found that these readings not only helped me understand myself and direction in life. These readings also allowed me to help meet my loved ones where they're at and provided reassurance in my relationships. I can't express how grateful I am to have Brilla shed some insight on my life and my relationships. I cannot find enough words. I am so grateful.

Valerie E

Everything Brilla said was very spot on and true!! She described me and my partner to a T! i felt as if she had a sneak peek of what's going on in my relationship through lenses. I took all of the advice into consideration and never been so speechless! can't wait for another session soon, thank you so much for your time on the live you are truly amazing"  💞😊

Kyrei

I want to say THANK YOU SO MUCH! ❤️ I got a chart reading from you and you explained that I needed to work with Saturn! I was explaining to you that I needed a loan and that I had bad spending habits!!!  You explained that Saturn wanted to heal my relationship with money!!  I took your advice ! I journaled out my plan, I stopped taking Ubers and started riding the bus, I also even wrote to him!! I started seeing an increase in my life financially, and endless opportunities!! I applied for that loan and got it !!! You were absolutely right! Now I'm working with Saturn to help me move forward to buy a house next year! ❤️❤️❤️❤️

Nicole G

My reading with Brilla completely rocked my world! It was as if I had a private, tailor-made conversation with the universe itself. The wisdom and knowledge you shared have had a life-altering impact on me. I am beyond words to express my profound gratitude for your incredible expertise and generosity

Gal. C

Brilla is the epitome of authenticity and brilliance, and I am forever in awe of her extraordinary abilities.

Carol. C

I've been diligently working on healing my inner child for years, and my session with Brilla has taken my journey to a whole new level of happiness. Seeing how I'm now actively engaged in various activities that bring me pure joy and contribute to crafting an extraordinary life felt so amazing.

Lexi

Words cannot adequately capture the extent of my thankfulness for the immeasurable wisdom and guidance,  I APPRECIATE YOU BRILLA🙏💫

Diana. J

YOU absolutely deserve attention! The way Brilla articulated and explained my chart is exceptional. The clarity and eloquence with which it has been presented resonated deeply.

Alexa. G

Each moment and session with Brilla holds a wealth of discovery, and I am grateful for the chance to be a part of your vibrant community. 🙏 While I may not be familiar with all the lingo just yet, I wholeheartedly embrace the opportunity to learn and immerse myself in this fascinating world.